The first National Police Remembrance Day for police in Australia was held on 29 September 1989.

The seed of National Police Remembrance Day was sown by Commissioner Brian Bull of the Western Australia Police Force when he sponsored an Agenda Item at the Conference of Australasian Police Commissioners in 1988.

Commissioner Bull, in his address, said inter alia:

"Law enforcement is a unique profession that should promote pride in service and dedication to duty, fostering a sense of camaraderie among police officers throughout Australia and to a lesser extent, throughout the world." 

A National Police Remembrance Day for police officers killed on duty will encourage police officers and their families to honour the memory of colleagues, who have given their lives in service to their community and focus public attention on the men and women of the police forces throughout Australia, whose responsibility it is to ensure peace and good order, and the difficulties they face in bearing that responsibility.

Today, in Australia, National Police Remembrance Day commemorates police office throughout the Australasia and South-West Pacific region who were killed on duty or who died whilst serving.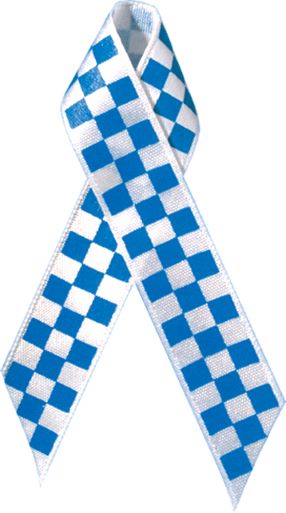 "We will remember."
Northern Territory Police Officers killed in the execution of their duties
| | |
| --- | --- |
| Mounted Constable 1/C John Charles SHIRLEY* | 07 November 1883 |
| Mounted Constable Albert Stewart McCOLL | 1 August 1933 |
| Constable Maxwell Clifford GILBERT | 17 August 1948 |
| Constable William Bryan CONDON | 9 June 1952 |
| Inspector Louis Clandon HOOK | 16 June 1967 |
| Sergeant Colin John ECKERT | 9 June 1970 |
| Senior Constable Allen David PRICE | 11 December 1981 |
| Detective Sergeant Second Class Ian Graham BRADFORD | 29 January 1984 |
| Brevet Sergeant Glen Anthony HUITSON | 3 August 1999 |
| Senior Constable Michael READ | 5 December 2014 |
Further information on Northern
Territory Police Officers killed in the execution of their duties can be found on the National Police Memorial Honour Roll 
npm.org.au/honour-roll/
*NB: At the time of Mounted Constable 1/C Shirley's passing, the Northern Territory was under the South Australian control. In 1931, the two territories (Northern & Central) became the Northern Territory of Australia and the authority of the Commissioner of Police was vested in the Administrator of the Northern Territory.
Northern Territory Police Officers who died whilst serving
| | |
| --- | --- |
| Constable William DAVIS | 16 November 1872 |
| Trooper 3/C Henry WILKINSON | 10 February 1876 |
| Trooper Charles Weston LEES | 08 November 1880 |
| Constable 3/C James Marshall MILLER | 10 December 1880 |
| Mounted Constable 3/C Alexander Grey WOOD | 09 June 1881 |
| Foot Constable 3/C Thomas CHARLESWORTH | 22 February 1884 |
| Mounted Constable 3/C Joseph William WHEATLEY | 05 September 1888 |
| Mounted Constable 2/C Charles Patrick JOHNSTON | 4 December 1907 |
| Mounted Constable James Patrick TOOLE | 23 March 1909 |
| Mounted Constable Matthew Francis DOWDY | 17 June 1915 |
| Constable Samuel Francis KEATING | 5 June 1916 |
| Mounted Constable Cecil Masterton McDONALD | 29 July 1919 |
| Mounted Constable Edward Eugene McNULTY | 25 November 1917 |
| Constable John Joseph LYONS | 13 April 1927 |
| Mounted Constable Arthur Robinson CLAPP | 5 November 1927 |
| Commissioner Robert STOTT | 5 May 1928 |
| Mounted Constable John Clow MacKAY | 13 October 1928 |
| Mounted Constable Henry ALLEN | 14 December 1930 |
| Mounted Constable Edward Joseph HEATHCOCK | 28 June 1944 |
| Senior Constable Peter D'Arcy BRUUN | 7 December 1952 |
| Constable Frank Barry LACEY | 13 August 1962 |
| Constable Bart MOUTHAAN | 31 August 1963 |
| Detective Constable 1/C Ronald Frank CORBIN | 29 May 1965 |
| Senior Constable Gordon Cameron Heaslop STOTT | 14 December 1965 |
| Chief Inspector James Joseph MANNION | 18 September 1968 |
| Detective Constable Ashley Scott PHILLIPS | 9 November 1974 |
| Senior Constable Victor Julian HOY | 17 January 1978 |
| Superintendent Robert Bedford JACKSON | 4 March 1983 |
| Cadet Gregory Dean JERICHO | 3 January 1984 |
| Constable 1/C Roger Anthony PRIOR | 29 September 1986 |
| Constable Justin David SHARPE | 1 March 1987 |
| Sergeant Rodney Desmond EVANS | 8 March 1990 |
| Detective Senior Constable Raymond Hedley WATKINSON | 1 May 1990 |
| Sergeant Graham George CHUNG | 24 August 1990 |
| Constable Patricia Anne BRENNAN | 18 February 1991 |
| Police Aide Gavin Jabaltjari SPENCER | 16 March 1991 |
| Constable 1/C William Willis STAVERS | 11 January 1992 |
| Senior Constable Paul Allan RILEY | 16 October 1996 |
| Superintendent Thomas USHER | 4 April 1997 |
| Detective Sergeant John Leslie HAYES | 23 June 1997 |
| Police Auxiliary 1/C Mary FRASER | 16 April 1998 |
| Sergeant Shane KAPPLER | 11 January 2000 |
| Senior Constable Arthur William DELLAR | 14 January 2000 |
| Senior Constable Anthony ARMSTRONG | 6 May 2000 |
| Constable Paul THOMPSON | 12 April 2001 |
| Sergeant Jason LINDSAY | 22 April 2001 |
| Constable Scott WILLIAMS | 10 October 2004 |
| Police Auxiliary Helen RAMSAY | 6 December 2006 |
| Aboriginal Community Police Officer Thomas MATTHEWS | 7 November 2007 |
| Aboriginal Community Police Officer Alberto CUBILLO | 9 April 2008 |
| Sergeant Brett MEREDITH | 2 January 2010 |
| Senior Constable Peter WIESENEKKER | 31 July 2010 |
| Sergeant Michael CORNFORD | 1 June 2012 |
| Sergeant Mary-Ann SKELTON | 17 June 2012 |
| Detective Sergeant Anthony HENRYS | 5 September 2018 |
| Aboriginal Community Police Officer Austin HAMPTON-TUNGUTALUM | 25 December 2018 |
| Senior Police Auxiliary Kim JOHNSON | 17 January 2019 |
| Auxiliary Meleane MAKA | 28 May 2019 |
| Constable Melanie TYNDALL | 31 August 2019 |
| Constable 1/C Denise GODDARD | 25 April 2021 |
| Senior Constable 1/C Justin SCHREMMER | 21 February 2022 |
| Senior Constable 1/C Michael DEUTROM | 16 April 2022 |
| Aboriginal Community Police Officer Liam PRESLEY | 13 June 2022 |
"May they rest in peace and honour'